Important Note: APPOINTMENTS ARE REQUIRED. Schedule, cancel or reschedule your appointment online!
To allow us to serve you better, we are now accepting appointments online. You can make, cancel or reschedule your appointment using this new service. Once you make the appointment, it will provide you with a confirmation email, and 24 hrs prior to your appointment you will also get a reminder email/text.
Use the QR code provided, just point your camera and it will open in our new scheduling system. We are finding new ways to serve you better!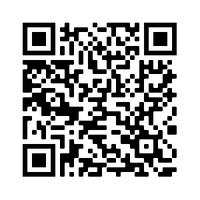 We have gift cards!
Shopping for someone else but not sure what to give them? Give them the gift of choice with a The Full Cup gift card.
Gift cards are delivered by email and contain instructions to redeem them at checkout. Our gift cards have no additional processing fees and do not expire.
BUY IT NOW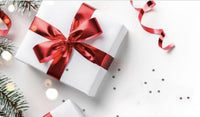 Important Notice About Online Orders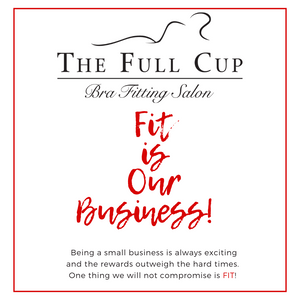 Our online site is an extension of our brick-n-mortar store model.
We thank all of our customers for your continued support during these uncertain times. Before purchasing, please note that many of our merchandise has to be ordered from vendors and manufacturers the majority operating from European countries, meaning it has a longer delivery time especially during this pandemic.
Because of the way we now have to operate based on government guidelines, we have switched to an in-store sizing model, with more brands, styles, and sizing options available, however, most merchandise must be pre-paid for us to place an order. Delivery times depend on our vendors, and it generally takes 2-4 Weeks to receive the merchandise once we place the order which is done once a week on Tuesday. If the merchandise is on backorder, we will contact you as soon as we have delivery times available.
Lastly, prior to purchasing, please make sure you have been fitted within the last 9-12 months. We will review your profile before shipping merchandise to ensure you are ordering the correct size. We are committed to ensuring the correct fit!
Location
Our store in Va. Beach
Appointments ARE REQUIRED and can be done online on our website.
1017 Laskin Rd., Ste. 102  Virginia Beach, VA 23451 - Phone: 757-226-9441
Thanksgiving Week Schedule:
Monday, Tuesday, Saturday / 10am-6pm & Wednesday / 10am-2pm
Closed: Thursday & Friday
Holiday Schedule:
Monday, Wednesday through Saturday
Hours of Operations:
10:00am - 6:00pm
Tuesday & Sunday - Closed
*****